We're Open
Labels are for bottles as
Smirnoff
celebrates nightlife diversity.
Starting with some bold poster headlines for a divided Britain.
Then the We're Open campaign kicked off with the inclusive subculture of voguing and our
Vogue Jam in Stockholm where we captured everything from film and OOH to social content.
The next stop on the journey to open minds was Chris Fonseca, a deaf dance teacher, in his London studio.
Our DOOH even had sign language headlines.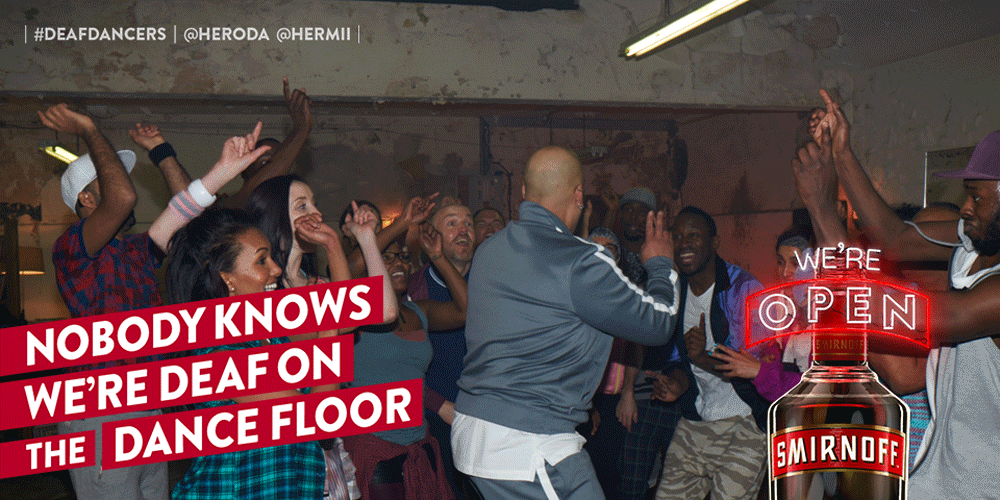 This all opened the door for Smirnoff to explore further provocative stories
like Jeffrey Jewel, a DJ with albinism, and Swedish-Iranian hip-hop artist Nadia Tehran.